Special Friends
Special Friends is a ministry at First Baptist Dallas dedicated to serving the spiritual, emotional, and physical needs of the mentally handicapped. One of the largest Christian ministries in the Dallas area available for the mentally handicapped, the service includes lively singing, prayer, and a short message often including video.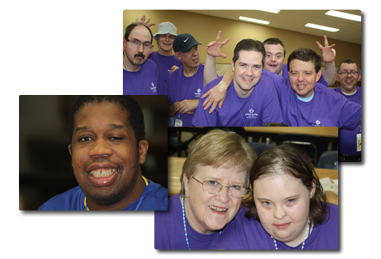 Sunday mornings for Special Friends are a vital place for the mentally handicapped to experience God's love through patient and caring helpers, engaging activities, and fellowship with others.
Special Friends starts Sundays at 9:30am on the first floor of the Spurgeon Harris building on the corner of Akard and Patterson. For more information, call us at 214.969.2417, or e-mail us at .