Directions & Parking
DIRECTIONS AND PARKING
Whether you are coming from the north, south, east, or west - getting downtown on Sundays is easy and parking is free. Click the map below to enter your address for driving directions.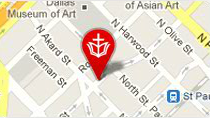 First Baptist Dallas
1707 San Jacinto
Dallas, TX 75201
214.969.0111

FREE PARKING
We have three free parking garages for your convenience. We reserve spots in the Lincoln Plaza Garage (at the corner of San Jacinto and St. Paul) each Sunday especially for our first time guests. Families with children are encouraged to park in the Horner Garage for easy access to the attached Horner Family Center. Valet parking is available at the Criswell Center drive-thru (off of San Jacinto St.) and in front of the fountain on St. Paul St. to serve our elderly, disabled, and expecting mothers.
When you visit our campus for any of our weekday ministries, please use our complimentary parking in the Horner Garage located off of San Jacinto. We will gladly validate your parking ticket at the Security Desk inside the Criswell Center.
Parking is complimentary in both the Lincoln Plaza Garage and the Horner Garage on Wednesdays for evening activities.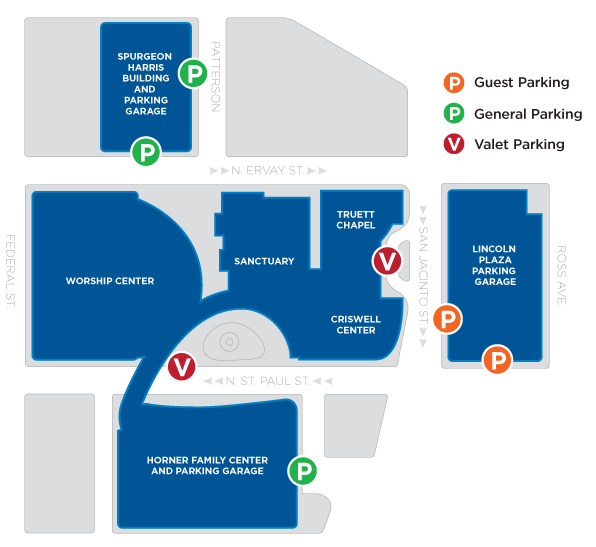 If you are on your way to visit us and you get lost, or if you need anything else, please feel free to contact our Minister of Guest Relations, John Bernard, at 214.206.5046.