Explore First
A Church You Can Believe In
A church that has stood the test of time…that makes faith active, not passive…that applies God's Word in all aspects of life – that's a church you can believe in. First Baptist Dallas is a church you can trust, rely on and put your confidence in. We're a body of believers in which you can believe, a place where belief is alive. But don't just take our word for it. Experience it for yourself.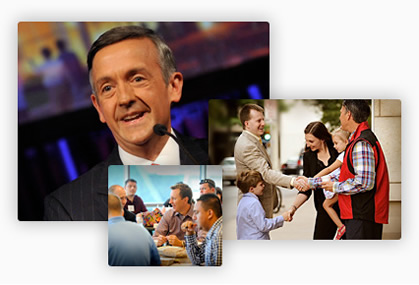 Who We Are & What We Believe
Founded in 1868, our small, determined congregation pooled their hard earned money together to purchase our first building, on Akard in downtown Dallas in 1872. The cornerstone of the sanctuary that we worship in today was laid in 1890. And now, many fruitful years later, nationally recognized First Baptist Dallas, under the care of pastor and teacher, Dr. Robert Jeffress, is committed to serving the Lord by loving others well and standing firm on biblical truth.
Go Deeper, Discover More
We are more than a building during the week. We are more than a Sunday visit and a nice service. We want more.
We desire to BE the church. Join us on Sundays to learn more about how you can join the journey with us.
Take a Tour of First Dallas
Welcome to First Dallas, a big church that feels like home. Visiting for the first time? When you see a red vest, you know you've arrived. When you come to First Dallas, you are our honored guest, and we want you to feel like it.
Find a place for your kids, jump into a Sunday School class, or join us in our contemporary service or our choir and orchestra led service. We have a place for you.